Photo (c): Francesca Zito
It's show time! Introducing Free Comet - Claviceps Purpurea & Biagio Accardi
Hold on to your hats folks!
Once upon a time, I found myself in the mountains of Tortora- Italy, chasing the God Apollo, the journey of slow food and that of a slow living. Now..you would hint that when it comes to slow things, you would venture alone right? Well..not this time! 34 young people, and an entire cohort of theatre makers, musicians, film-makers and producers gathered to fuel this project. And the final breath into it, was a musical one! From Italy to Paraguay we were all after one and the same thing: a peaceful mind and a peaceful stomach. And some good sound. And we were all engaged in the softer, non-rushed, finer things of life. That's how we met a performing donkey, that I bet had a better musical ear than I do. Or at least, bigger!
                                                                                                                                                                                                                                   Photo (c): Nomaddeea
Wait, what?
Was that a donkey?
Aham...yes!
A female donkey! you know.. eating grass, smoking, doing music! A donkey.. 
And her (more glorious than a saint) name is: Cometa Libera! In english that would be: Free Comet!
 Free Comet goes with her partner in crime, Biagio Accardi, through the cities and squares of Italy, to delight the ears and pupils of the lucky audiences they gather!
                                        Above: Biagio's show settings during our visit, Photo (c): Maria Dolores, Compagna Fuoco & Clownerie
You don't know who Biagio Accardi is?  Shame on youuu!!! ..He is an artist, musician, traveler and songwriter, that searches and processes sounds inspired by the ethnic Mediterranean panorama. He thinks life is a slow journey, and he wanders the cities in a #cantastorie (music story), alongside the one and only: lovely Cometa Libera!  That would be..once again:Free Comet, his female donkey!
 Above: Biagio Accardi, Music Video
 Biagio during our visit to his house in the mountains, Photo (C): my fabulous Ipad 
His compositions are a fresco at times, poetic and psychedelic mesmerizing, and at times haunting for their strong and intense nostalgic power. Just by sitting a few hours with Biagio, he quickly became an experiential learning himself. You too can live life slow, and can hop on the chariot of the Greek God Apollo, by listening to Biagio's music here.
                                                                                                     Biagio during a representation, Photo (c): Maria Dolores, from Compagnia "Fuoco & Clownerie"
Biagio lives on a mountain in #Tortora, Italy, from where the legend says the ancient God Apollo was driving his golden chariot straight into the very heavens. Casa del Caro literally means: The House of the Chariot. And some of his artist friends painted a huge wheel on the walls, hosting a pagan sun & ancient symbols. Performances take place there, as the place is also a space for #CattivTeatro ( Cattiv Theatre), an Italian-Brazilian cultural association.
                                                                                                                                      The Pagan Sun at Casa del Caro, Photo (c): Nomaddeea
                                                                    Lovely painting  Under the stairs at Biagio's House (Casa del caro) Photo (c): Nomaddeea
                                                                                          Photo (c):Nomaddeea
                                                                                                                                       Photo (c): Nomaddeea
So you can guess that this entire project turned into a great adventure, akin to a fairy-tale (after all, I learned that in Danish for example, the term for adventure is "#eventyr", which actually means fairy-tale). Our musical fairy-drama-tale, was sprinkled with heart melting synchronicity, and precious drama moments. "#Drama Moment",  was "coined" and 'patented'  while playing with Cometa Libera. It actually means a highly humorous moment, with a great potential to be transformed into a spontaneous comedy show or theatre of any kind.
                                                                                                                                                                      Photo (c): Gabriel Brezoiu
Biagio also has a garden for bio food that he personally takes cares of, and he cooked for the 45 people involved in the project of "Foodology", during our visit. 
                                                                                         Biagio Accardi
                                                                                                                                                                          Biagio's Home-made cookies, Photo (c): Nomaddeea
My connection with this artist was somewhat surreal. I was tired and a little cold by the evening, so I decided to meditate on my own life's journey on the front terrace. Some kind of divine slow music started to emerge. I thought it was all in my mind, than I realized Biagio was still in the house, he must have been on his way upstairs when he saw me from a window. He played a #Byzantine/ Mediterranean lira to help my meditation process.
                                                                              Meditating of Biagio's Front Terrace, Photo (c): Gabriel Brezoiu
The guy is very genuine and he teaches in an Aristotelian fashion: he was actually explaining us how #Aristotle was walking on foot with his students through cities and through the wilderness, while also teaching them. In the evening while he was performing, and was showing us different musical instruments: from Calabrian drums with bells, to the #Campana simple #drums, he also explained why he chooses to appear in the city squares with his female donkey.
                                                                                                                                                                                 Biagio's Musical "Tools", Photo (c): Nomaddeea
Biagio said that in the past, music and singing, had specific purposes:
to help people working in agriculture, so their time passed quicker 

to ease pain

to make a baby fall asleep... or

to give serenades to your loved one
                                                                                                           Above: Due to Biagio's music, my inner muse surfaced as well... Photo (c): Gabriel Brezoiu                                                                
Music was a story, that's why Biagio now creates #cantastories...or #music stories, and also stories about food: "Cantu i Cuntu!"- "I sing and I tell stories". He thinks that we built so many cars, garages and streets that we forgot how to exercise our natural ability of walking. All of his #performances, even when he moves from one city to another are done by walking. He doesn't want to bother the #urban dwellers so he walks in a very ...slow way, on tip toe and heel-plates going. You can't see him unless he wants to be seen, and that's when he brings miss Cometa Libera in ... people start asking where the show is located and they follow him to the spot.    
                                                                                                         Biagio & Cometa during A viaggio lentu tour Photo (c): Francesca Zito
                                                                      Above: Biagio Accardi Performing
Long live slow food journeys, and do yourself a favor and listen to Biagio's music. My favorite is Saglie. May you also become a tree that walks and may you live life slow!
                                                                                                                                                                                                      Photo (c): Nomaddeea                                                                                                                                                                                               
When I met Biagio, he was launching an album called "L'albero che cammina" * the tree that walks, and there one of the songs is called Un Viaggiu Lentu ( A slow journey). The album cover is cute as well!
What's up now??
Biagio recorded a new artistic music video, called Claviceps Purpurea!If you worry you don't know whether to click on "Claviceps Purpurea" video or not...worry no more! It's safe to click, but not safe to eat! So..Claviceps Purpurea is a mold that grows on rye and produces alkaloids, including lysergic acid. If consumed, it produces similar symptoms to epilepsy or hallucinations, often leading to ..surprise! a DANCE! The involuntary ingestion of the rye bread during harvest, causes the phenomenon of "Tarantism": an ancient animistic Italian rite , in which members of the community dance the "Taranta". It's one of the Italian uncensored religious dances.
So, contrary to the popular beliefs there is no spider that could cause a "trance" through it's bite. Also, after Claviceps Purpurea was studied by the Swiss chemist Albert Hofmann, it kind of gave way to the Hippy Movement of the Beat generation  and Flower Power which often used the substance to dance ( today the rye flour is strictly controlled, so put your 'hopes' to rest, you don't dance because of it..you can use Biagio's music for that).

His new album was recorded at Suoneria Mediterranea music studios, collaborating with pianist Maya Ivanova & with composer, guitarist  & sound engineer Daniele SanFillippo ( you can check Daniele's music here ! Daniele has a strong tendency towards electronics and sound manipulation. My Favourite song from him is Lights in The Sky.) 
                                                                Above: Suoneria Mediterranea/ Mediterranean Ringtone
LEM, which is Daniele's solo project,  fully instrumental, got a significant radio rotation and has been reconsidered in specialized magazines such as: Music History, International, Mescaline, Rock On, Clap Bands,  IndieForBunnies, IndiePerCui, MuziKult & others. And his songs were played on important radio stations such as Radio Rai 1! Yay! Since 2004 he has been working as a Sound Engineer in the studios of Mediterranean Ringtone, which by the way absolutely rocks!
                                                          Above: Daniele SanFillippo processing sound at Mediterranean Ringtone
Ps: On Biagio's latest album, the piano is hit by Maya, a graduate of the Russian State Classical Academy named after Maimonides (former Moscow Jewish Academy) in Moscow. Maya plays the piano since she was 6 years old, and she has had many collaborations with classical trio, quartet and accompanying singers in theaters, festivals and events. In the last years, she worked as a piano soloist (but also in productions shows like "Sogno Italiano" and "Tribute") on board cruise ships worldwide.
                                                                                                                                                                                             Above: Pianist Maya Ivanova
I suspect by now, you miss the donkey, Cometina!! Here is more of what we were doing up in the mountains of Tortora, at Casa del Caro & Cattiv Teatro! I wonder how Cometa didn't kick us out!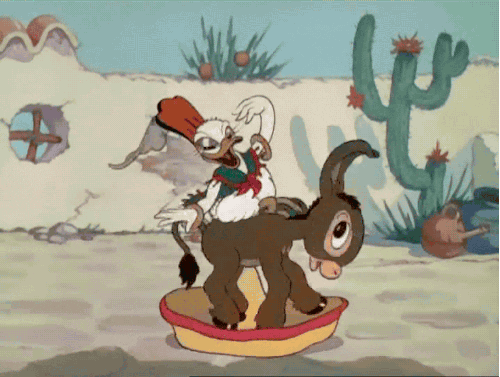 Many thanks to Biagio Accardi for receiving a team of crazy artists at his house, to Maria Scalese, the project manager of Teatro dell'Aquario Cosenza, and to Cometa Libera for her patience and beautiful donkey spirit!
 
                                                                                                                                                                                                             Photo (c): Francesca Zito
The End...is..only the beginning.
©2017 by NomaDDeea. All rights reserved.
Please reload